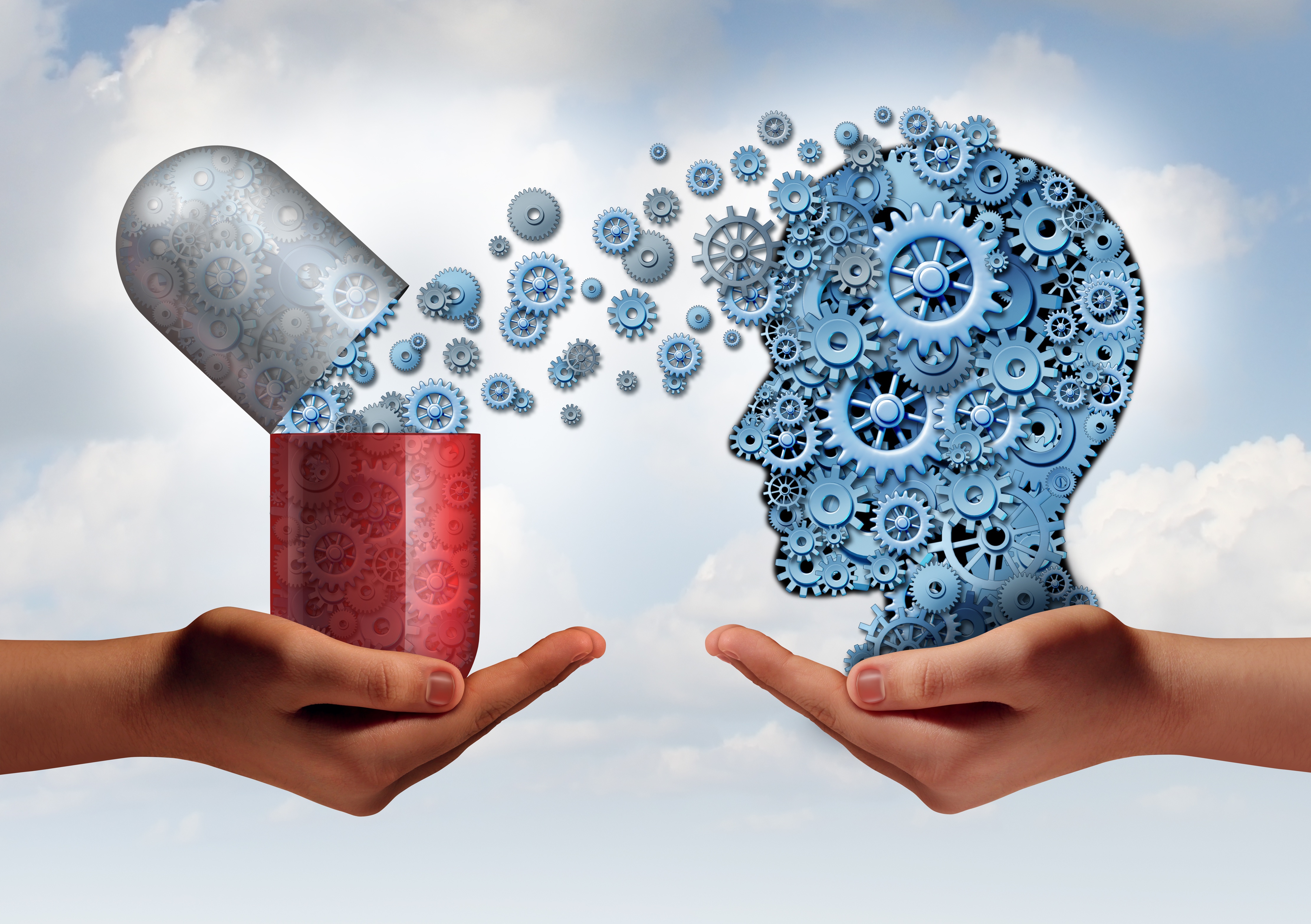 Nearly every business-to-business (B2B) sales or marketing leader is asked hard-to-answer questions that deserve careful consideration:
Are we doing the right things?
Do our sales and marketing teams have the skills they need?
Does the company have the right performance metrics and motivators in place?
How much should a company like ours be spending on sales and marketing?
How should we organize our people and activities?
When senior executives in your company ask questions like these, you want to think before you respond.
Fortunately, a handful of advisory firms offer good ideas, backed by survey research and benchmarking studies. This two-part series provides an overview of the top six in North America.
All six firms provide varying amounts of free information online. For a fee, you can also turn to them for counsel and perspective. They get their insights from surveys, benchmarking studies, and experience working with companies like yours. They'll even custom-tailor their recommendations to your situation.
Part 1 of this series covers Sirius Decisions, CSO Insights, and SBI - Sales Benchmark Index. Part 2 looks at CEB (Corporate Executive Board ), Aberdeen Group, and Forrester Research.
Each firm, you will see, has a somewhat different market focus and business model.
Can your company afford these services?
All six firms were unwilling to go public with their pricing. They cited competitive concerns. Price transparency is rare in this industry.
Responses to direct questions about pricing gave the impression that fees are somewhat flexible and may vary by circumstance.
In general, even a small company is unlikely to spend less than about $10,000 for any subscription service these firms offer. At least one firm charges about that much to license use of a single document.
Annual memberships may cost $30,000 to $40,000 and up. And full consulting relationships can go well into six figures.
A few of the firms offer digital products and courseware priced at less than $2,000 each.
Although the fees of all these firms are substantial, they may be small compared to the cost of making bad decisions when your company faces high-stakes decisions about revenue generation.
Sirius Decisions
For laser focus on B2B sales and marketing, you can't do better than SiriusDecisions. The company offers research, consulting, and advisory services. They also provide the greatest volume of high-quality, free online information.
Target clients
SiriusDecisions targets leaders of marketing operations, sales enablement, and sales operations.
About a third of SiriusDecisions' clients are companies with annual revenue of more than a billion dollars, and a third generate less than a hundred million dollars. This is according to Jason St. Onge, team leader there.
Within the group of smaller companies, clients skew toward the lower end of the range, St. Onge says. These smaller clients are typically trying to scale quickly to achieve fast growth, he says.
Some SiriusDecisions clients sell sofware or technology to B2B sales and marketing functions. Analysts at SiriousDecisions help these tech vendors tune their strategy and positioning to the needs and interests of B2B marketers, St. Onge says.
Topics covered
Sirius Decisions aims to help its clients align their strategy and operations with respect to marketing, sales, and product.
The firm is probably best known for its work on the topic of demand creation, St. Onge says. They also appear to be establishing a leadership position in the very hot area of account-based marketing.
You'll also find useful research and insight in these additional marketing topics:
Campaign framework
Channel marketing
CMO strategies
Communications
Content strategy
Customer marketing
Field and regional marketing
Portfolio marketing
Web and mobile strategies.
Research, consulting, and advisory services
The Resources and Tools section of the SiriusDecisions website provides access to a library of documents. Most are available only to paid subscribers.
Clients buy annual memberships to SiriusDecisions, St. Onge says. They pay a separate fee for each practice area.
Smaller companies can sign up for an offering SiriusDecisions calls the Emerging Growth Service. That service offers a blend between demand creation, marketing operations, and other areas of interest to smaller companies.
A C-level executive is often the person who brings SiriusDecisions into a smaller company, St. Onge says. Such executives often want three things: They want benchmarking data for companies like theirs. They want to anticipate key inflection points for their business. And they want to know how other companies like theirs are structuring their operations.
Executives can often justify the cost of the service because they don't have to "reinvent the wheel," St. Onge says.
What subscribers get
Members of SiriusDecisions get access to newly published research and other content specific to their topics of choice.
The company also provides unlimited access to a team of analysts aligned to the topic or area covered by the client's subscription.
Some clients want little more than information or education, St. Onge says. And in other cases, "we roll up our sleeves and help someone work through an initiative."
Educational resources
Even if your company doesn't subscribe to SiriusDecisions research or advisory services, individuals can sign up for a range of online education and training offerings.
The company offers these through various "pathways" that provide video learning and certification. Topics are mainly in the areas of demand generation and product marketing.
Events
SiriusDecisions offers a variety of events for both clients and potential prospects -- including summits, exchanges, webcasts, forums, and live video roundtables.
The annual SiriusDecisions summit is open to the public for a registration fee. The North American summit is a four-day even in May, and the European summit is a two-day event in London in October. The next North American summit will be in Nashville in May 2016.
SiriusDecisions offers many public webinars rhoughout the year. Recordings are often available online at no charge.
A good example of the quality of their free webinars is one titled "Demystifying B2B Buyer Behavior in 2015 and Beyond." It challenges some of the research behind CEB's Challenger Sale and Challenger Customer approaches. (For more on CEB and their Challenger work, see Part 2 of this series.)
Free online resources
SiriusDecisions offers an impressive amount of free information online.
Their blog, SiriusPerspectives, posts new articles several times a week. Posts are clearly tagged by topic, and the archive is easy to search. You can subscribe to a feed, and you can also sign up for a weekly email newsletter.
I suggest you browse through Sirius Quotes, a series of short factoids and findings from benchmarks and research studies. The list is easy to filter by topic. You can find such gems as this:
Sixty to seventy percent of content in b-to-b organizations goes unused. The number-one reason? Irrelevance. The number-two and number-three reasons? People don't know it exists or can't find it. (Source: Erin Provey, Research Director, September 2014)
SiriusDecisions offers a rich set of SlideShare presentations, a YouTube video channel, and recorded Google+ hangouts. All are available through Google search. The company also maintains an active presence on both LinkedIn and Twitter.
CSO Insights
CSO Insights specializes in sales performance for B2B companies engaged in complex sales.
Target clients
The company works with large, mid-sized, and small companies across many industry segments.
Topics covered
"We help organizations optimize what they're currently doing, innovate in areas of opportunity, and, where necessary, transform," says Joe Galvin, chief research officer and executive vice president at the firm.
"We focus on providing sales leaders with an external perspective, with the research, data and expertise they require to make better decisions."
CSO Insights differentiates itself through its focus in B2B sales research and expertise, Galvin says. "We have more than 400 metrics on sales performance, with a minimum of a five-year history. This data gives our clients a fact-based comparative for where they are and what they need to do to improve."
The parent company of CSO Insights is MHI Global, a rollup of six formerly independent brands. The brands include Miller Heiman, Huthwaite, CSO Insights, AchieveGlobal, Channel Enablers, and Impact Learning Systems. Other than CSO Insights, all provide B2B sales training.
The main topic areas for CSO Insights are:
Sales leadership
Sales enablement and training
Sales operations
Sales technology.
Research, consulting, and advisory services by subscription
Galvin says his company offers an annual subscription that gives clients access to all its services. The firm publishes new digital content through its website several times a week, including research, data, webinars, and six to eight special reports a year.
"We have an advisory relationship with clients," Galvin said. "Clients can have a deeper level of interaction with analysts. They can have individual one-on-one sessions. We also offer a variety of services, including assessments, benchmarking capabilities, and the workshops and presentations.
Subscription fees vary with what individual clients need and want, Galvin says. Annual contracts run from low five figures to the low six figures.
What subscribers get
Clients can also get help interpreting and applying the research information to their own circumstances, Galvin says. "The folks on our teams have many, many years of practical experience in the areas they focus on."
"When we connect with our clients, we're prepared to talk about what their segment looks like, the success factors and issues it faces, and how the issues are likely to play out," Galvin says. You can span the string of issues that face sales leaders today, and we've got research, data, and expertise in all those areas."
The value for the client shifts with the size of the client's company, Galvin notes.
"A small company with four or five salespeople is preoccupied with finding the right paths forward. They're trying to learn how and where to grow. They face critical decisions about adding another person in the field or adding an inside salesperson to build up demand gen."
As a sales team grows to 10 or 12, different questions and issues arise. Do they need some kind of training function? Often the sales manager is doing everything. When does it make sense to establish specialized roles to support sales?
CSO Insights helps smaller clients consider what makes sense for where they are in their development, their position in the market, their product, and how their product fits into the market, Galvin says.
A sales force with 100 people faces different issues, Galvin notes. Bigger companies have more organizational factors to consider. They want to optimize their sales assets. They're interested in best practices, how other companies handle onboarding for new reps, and the like.
In contrast, a company with 3,000 sales reps is thinking about how to drive 300 telemarketers or telesales people to generate leads more efficiently. "For them," Galvin says, "it's a question of scale and complexity. And the bigger a company gets, the more politics come into play."
Free online resources
The CSO Insights blog publishes good posts several times a week. Posts carry the bylines of a solid team of 10 contributors, all staff members.
After MHI Global acquired CSO Insights in May 2015, some information about the organization shifted to a section of the MHI Global website. There you can find additional downloadable free information, and you can subscribe to a series of free newsletters.
CSO Insights has a presence on LinkedIn, where they mainly republish posts from their blog. They have several good videos on a YouTube channel. And they have a moderately active Twitter account with about 600 tweets and 500 followers at the time of this writing. They've also posted a few presentations to SlideShare.
Sales Benchmark Index
Sales Benchmark Index, or SBI, addresses B2B sales and marketing in fairly equal measure.
The SBI website addresses six audiences: CEOs, sales leaders, marketing leaders, sales ops and sales enablement people, HR leaders, and sales reps.
Target clients
SBI divides its target markets into two segments: companies with more than 500 employees or $250 million in revenue, and those with less revenue or fewer employees.
The firm provides information that's relevant across many industries, for sales of varying levels of complexity. SBI's services are appropriate for companies of widely varying sizes, says Drew Zarges, general manager of a service called SBI On Demand.
SBI works with companies that range from startups to very big businesses, Zarges says. "We tailor our services to the needs of the individual customer."
SBI has worked with SaaS startups that may engage in transactional sales with "fast turn and low touch," where a deal closes after a few phone calls from an inside sales team, Zarges says.
For more complex sales, SBI may help a big ERP software vendor build an overlay organization to support sales reps. Clients can learn how to enlist multiple functions in their own company for smoother sales cycles.
Topics covered
A services page on the SBI website divides the firm's offerings into two broad categories. One category addresses growth through acquisition. The other covers five broad areas for achieving organic growth:
Strategy

Planning

Process

Organization

Execution

Support
Subscription services
For SBI's bigger clients, the firm offers what Zarges calls "full-on consulting services" where SBI people may provide on-site advisory services for extended engagements. SBI custom-tailors these services and structures them like those of the other firms listed here.
For smaller companies, a service called SBI On Demand provides access to online courseware and other digital content.
SBI On Demand has a practical focus, Zarges says. It shares information about how to do things and what problems to avoid in execution. "It covers the hurdles and potholes we've run into in trying to execute projects using these tools. In the materials we provide, we advise our clients, 'Be on the lookout for this.'"
The on-demand service also offers access to telephone support and to on-site workshops, where an SBI consultant may visit a client for a few days.
Free online resources
The SBI blog posts new articles almost daily. You can sign up to receive email alerts of each new post. On a well-designed resources page, SBI also offers free access to podcasts, monthly Web TV productions, and occasional webinars.
On the resources page you'll also get free access to digital case studies, templates, magazines, presentations, tools, ebooks, and books.
SBI publishes a big annual guide to trends in B2B sales and marketing. The most recent edition, How to Make Your Number in 2016, is 228-page PDF ebook. It's in the form of a workbook with sections to fill in for your business.
The document offers practical, step-by-step, research-informed guidance in planning for revenue growth. You can download it here.
SBI has a strong YouTube channel and a strong presence on LinkedIn and Twitter. At the time of this writing, they had more than 28,000 tweets and more than 34,000 Twitter followers.
If you face big B2B sales or marketing decisions for which you need a well-informed perspectives from outside your company, these three firms all offer great places to start your research.
Unlike many other sales and marketing advisory firms, they won't make you wonder whether their advice is appropriate for B2B companies.
Although their membership fees are substantial, all publish helpful research -- plenty of which they make available at no charge.
For information about the remaining three of the top six B2B research and advisory firms, see Part 2 of this series.
---